HOME STAGING …WHAT IS THAT?
Home Staging is the art of preparing a house to sell quickly and for top dollar in today's real estate market.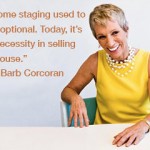 Ten years ago, nobody worried about "staging" their home before putting it on the market. If the home was clean and the kitty litter box was hidden you were good to go!
But with the rise of the internet and posting photos of houses for sale online, all that has changed! Thanks to HGTV, Houzz, and Pinterest, buyers today want homes that look up-to-date and move-in–ready. And by looking online, buyers can compare your home to ALL THE OTHER HOMES in the same neighborhood. And if they don't like how it looks online, it doesn't even make the list of houses to go see.
I use my experience, creativity, and training to create the best solutions to showcase your home and help it sell quickly and for the highest price.  Knowing what today's buyers are looking for is key to creating "the look that sells homes faster."
At PITTSBURGH STAGED HOMES, our mission is to help homeowners uncover every dollar of hidden equity by preparing their home BEFORE IT IS LISTED, so that it can be presented to the market at its absolute best!
Let me help you maximize your profit by staging your home for sale!
MAKE YOUR HOME STAND OUT FROM THE COMPETITION WITH HOME STAGING!
DO YOU KNOW:
There are currently over 8,000 homes for sale in the Pittsburgh area?
According to the 2015 National Association of Realtors® report on home staging, over 81% of buyers found it easier to visualize the property as their future home when it was staged…
On average, homes that are staged sell in ½ the time when compared to un-staged homes…
In a recent survey by the National Association of Realtors®, 91% of sellers' agents think that home staging increases the amount that buyers are willing to offer…
Only 10% buyers have the imagination to see the potential in a home that is not presented well. That means 9 out of 10 buyers can't see past the clutter, personal decor or visualize furniture in empty rooms.
DON'T LEAVE MONEY ON THE TABLE!  Call me to find out how Home Staging  can help you sell your home faster…AND for more money!